Three Spaces (Entry Porch, Deck, and Concrete Patio)
This project created three spaces: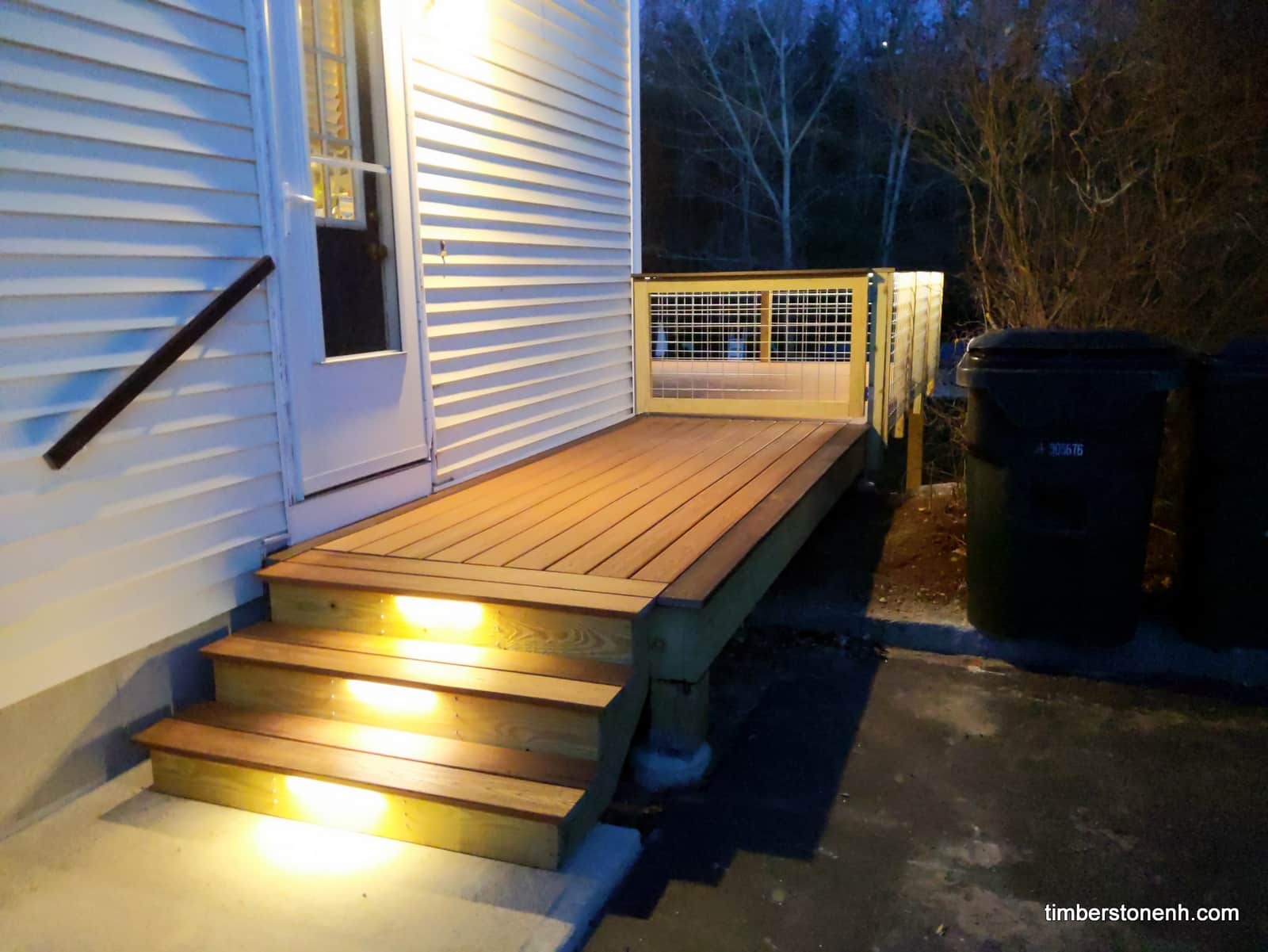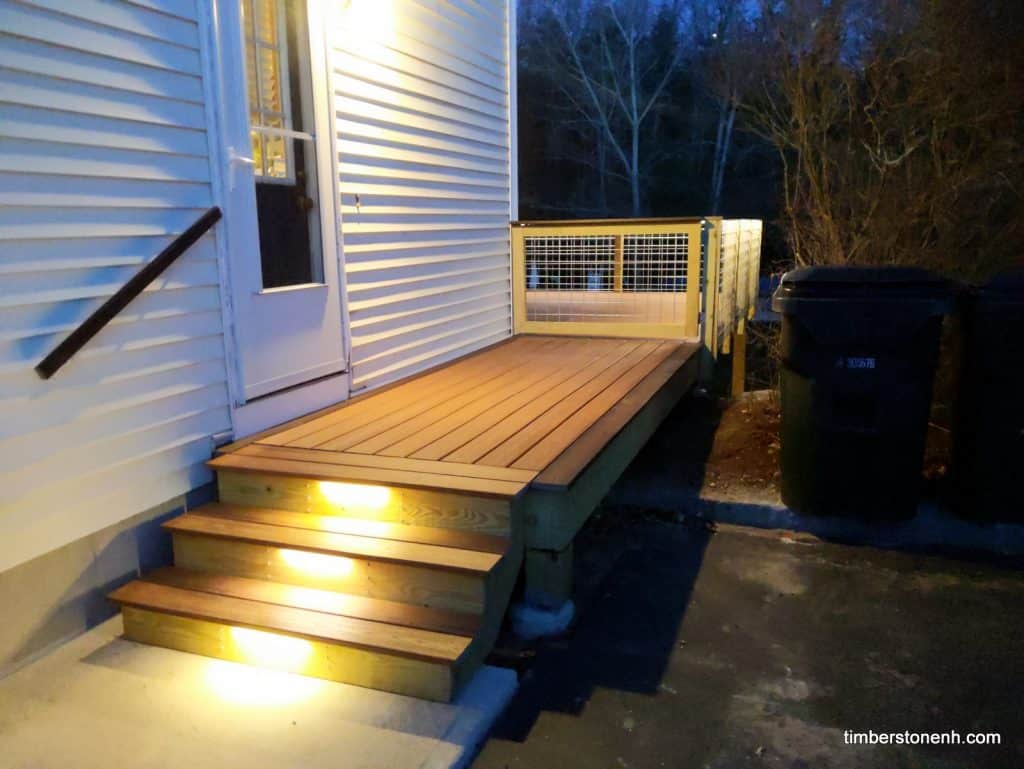 The entry area with well-lit steps that come on every evening. There is handrail for the steps but no guardrails on the side. This was a choice to keep it open and accessible.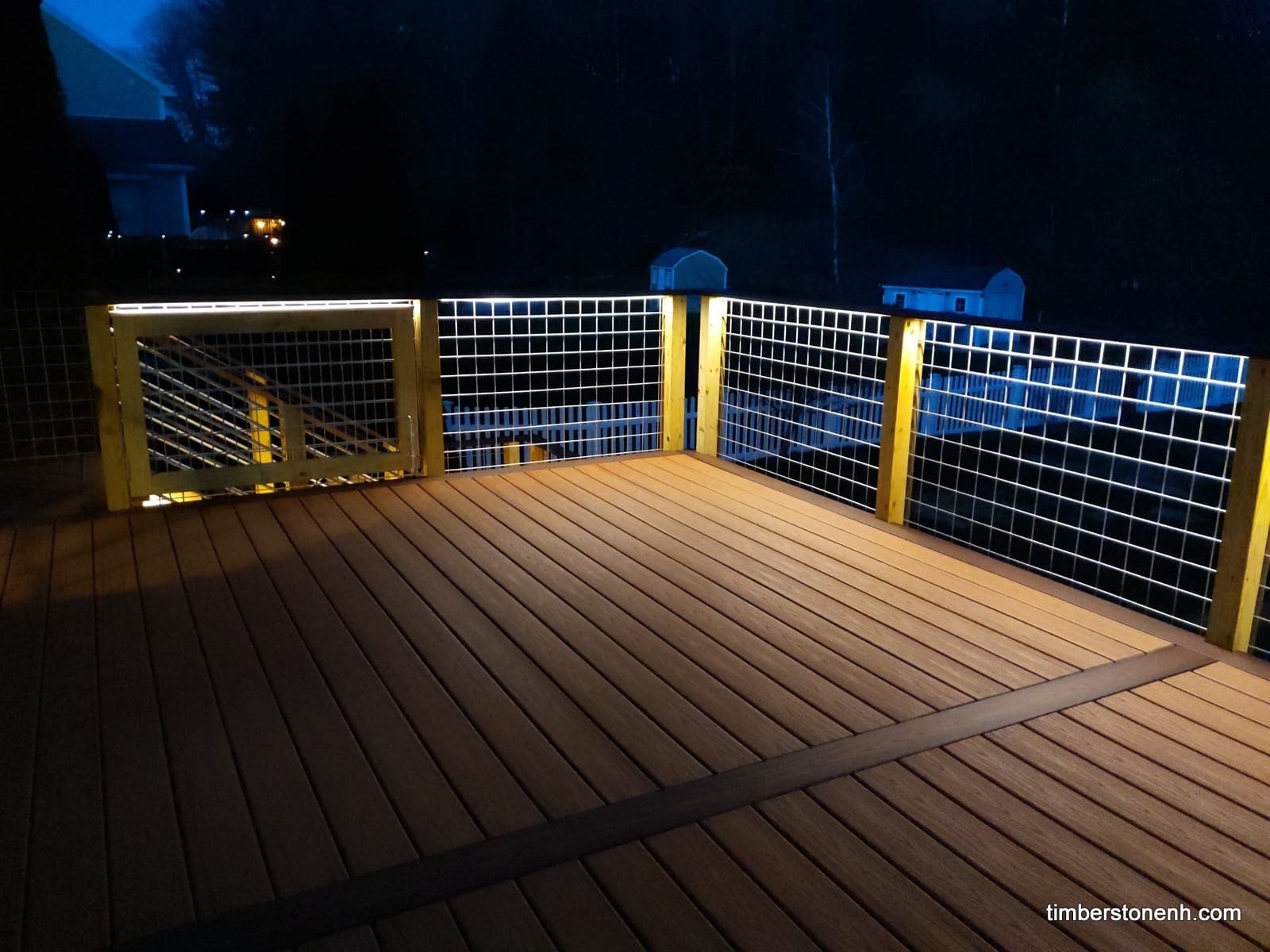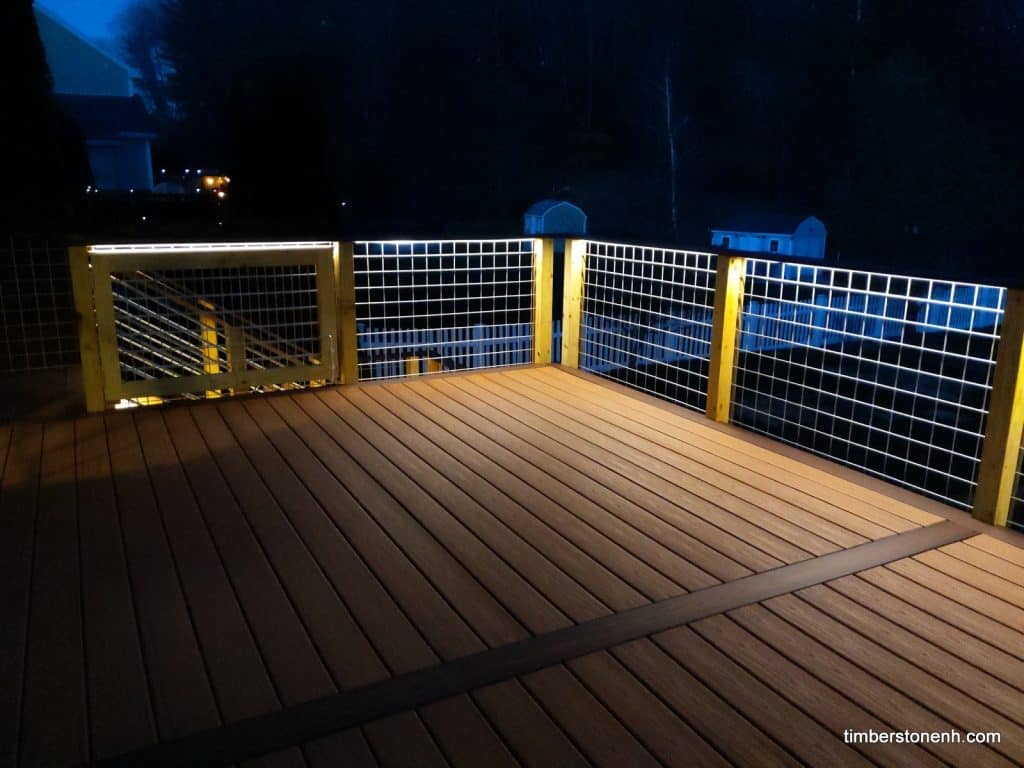 The main deck which has integrated lighting controlled by remote, as well as two gates to keep the dogs on (or off) the deck. There are steps down to the patio which light-up automatically every evening.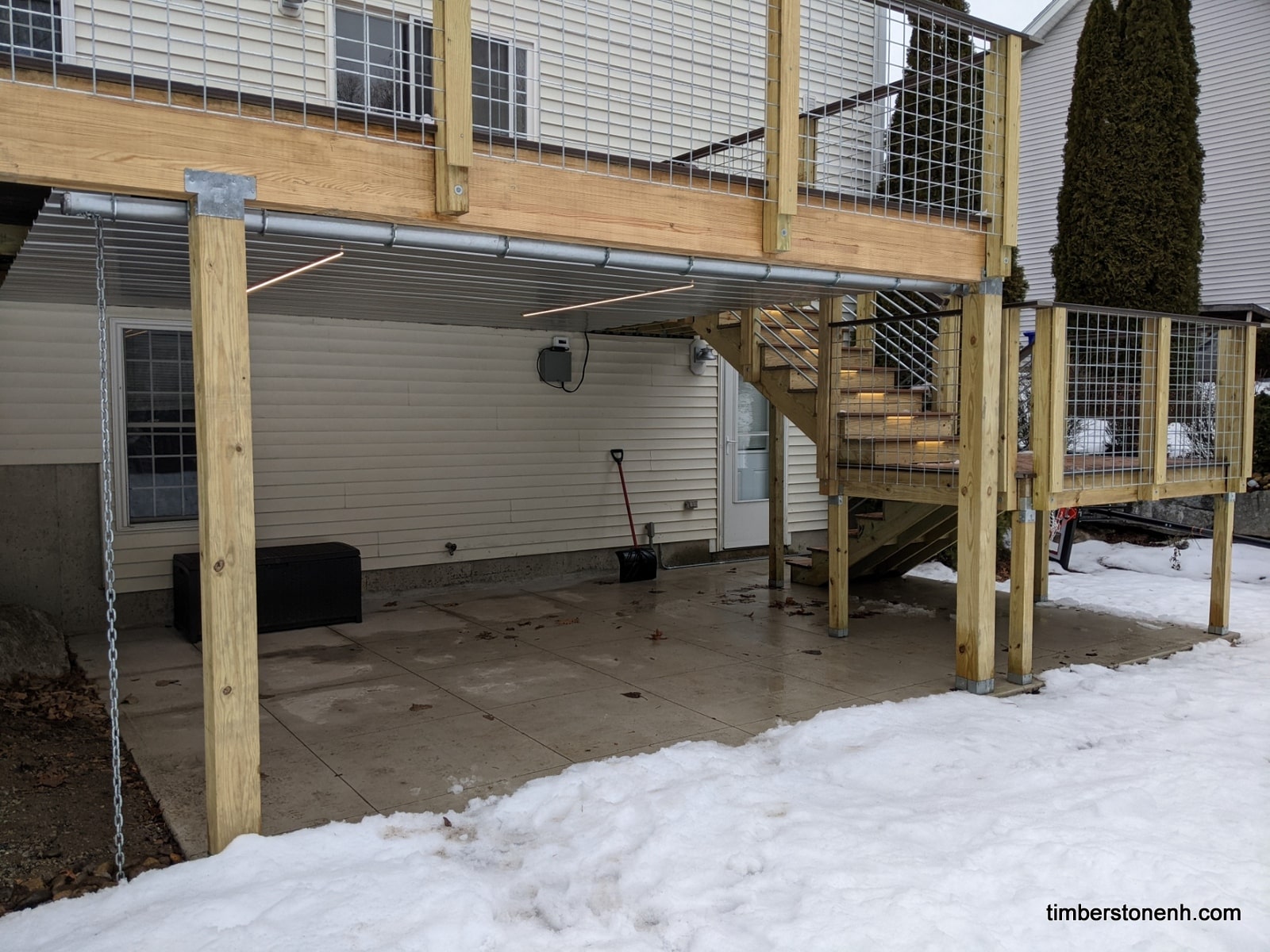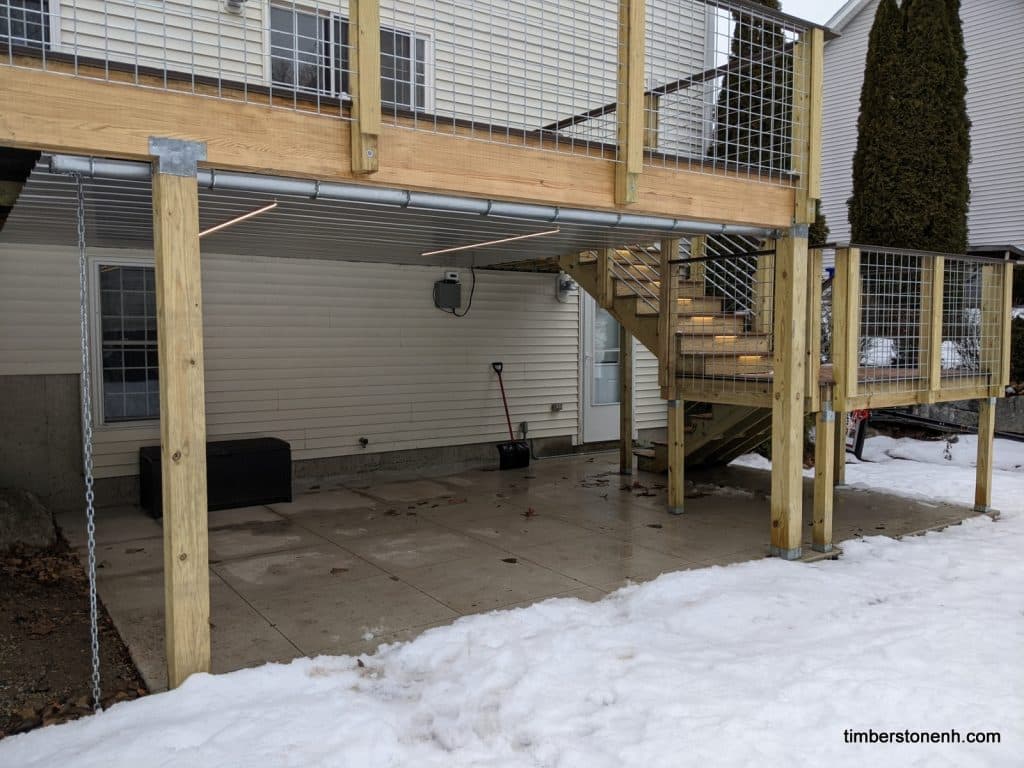 The lower patio is poured concrete with 3′ squares cut into it. The patio has a roof over it (integrated into the deck joists) which keeps the patio dry and drains to a half-round gutter with a chain-downspout. The ceiling is actually metal roofing upside down. There are separate lights in the patio area with their own remote control.
Daytime photos
Nighttime photos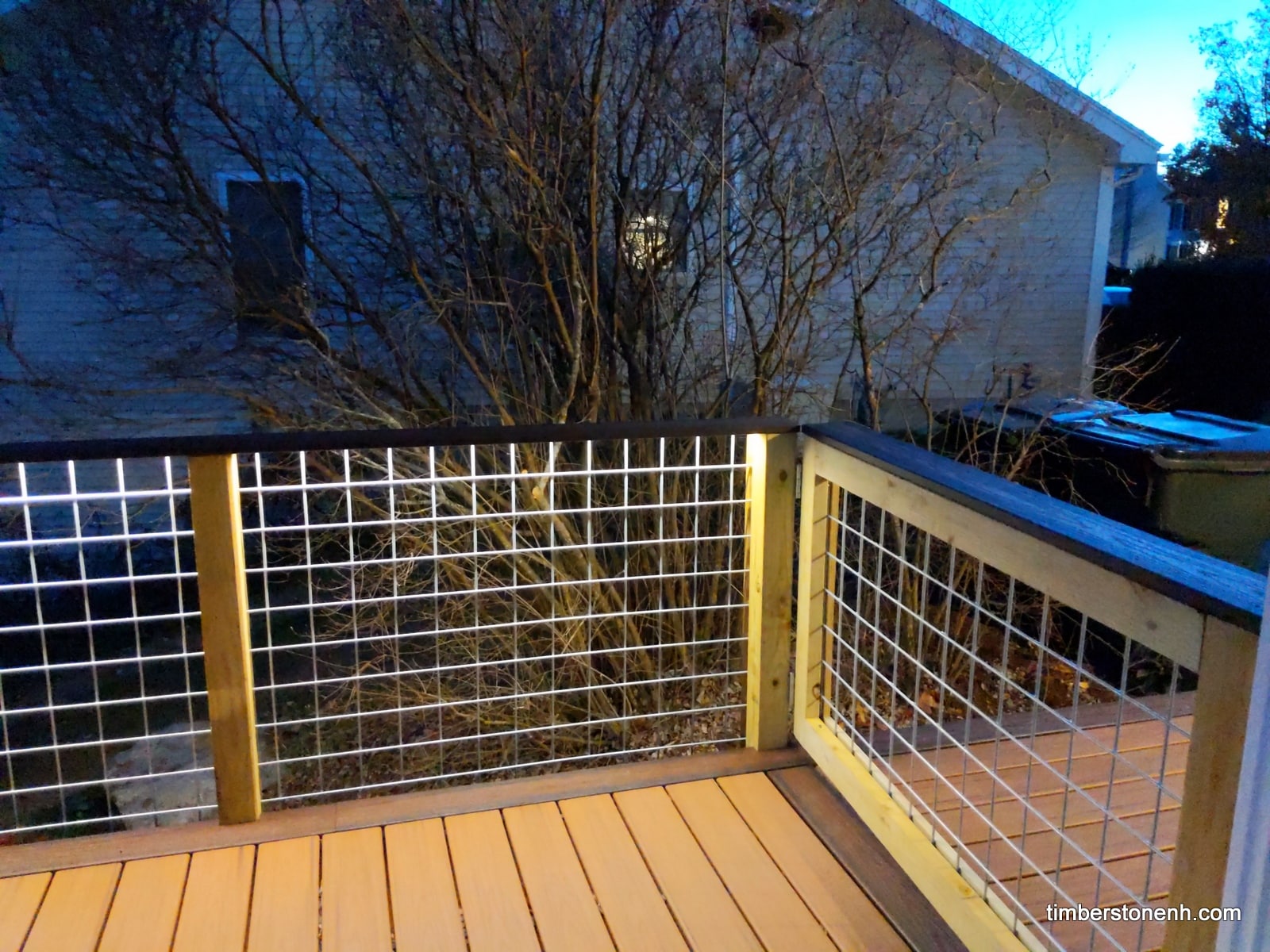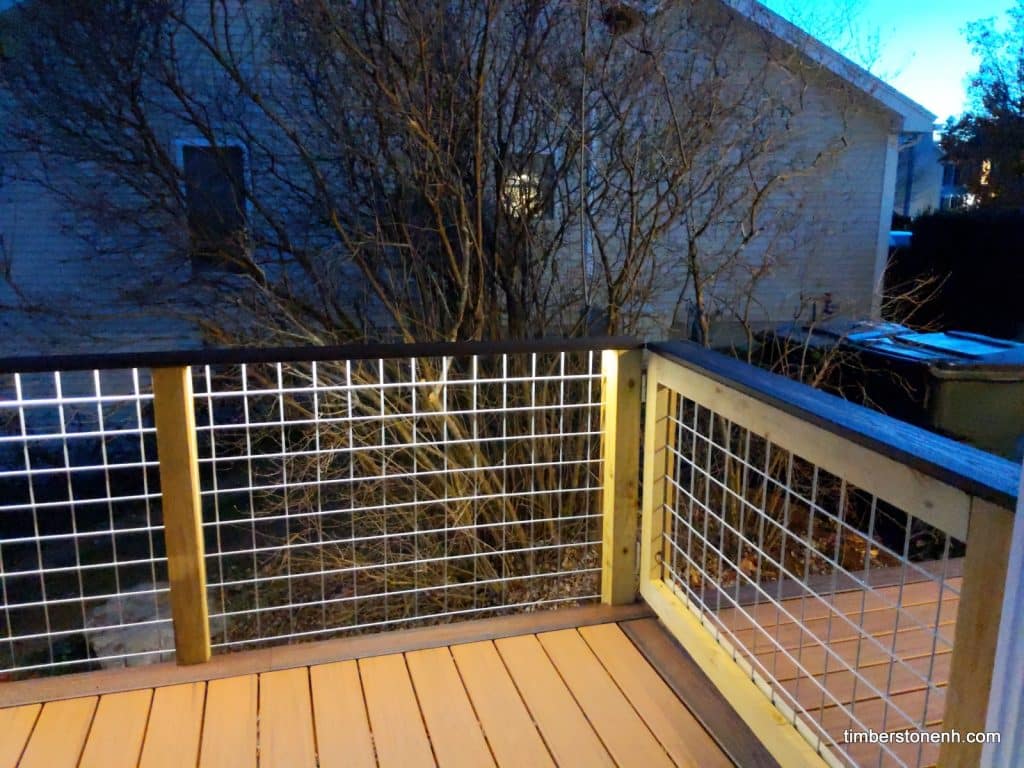 The main gate is worth talking about separately. The design works such that the gate locks open and looks like the railing sections. In this photo the gate is closed, but imagine it swinging to the right and locking in-line with the railings. Nick's execution here was perfect. We did have to return and upgrade the 4×4 with through-bolts back to the second joist.
If you want to read about the challenges of the build, click here.