What we do.
Everything for your outdoors.
Timber & Stone Outdoor Spaces, the name says a lot about what we do but it doesn't tell the whole story.
Clients choose us because we show them a holistic view of their project.This means we think about more than what you ask for – because not everyone is a designer and not everyone knows to call a designer first. We are your deck, patio, pool, outdoor kitchen, shade structure, fence, hardscaping, and landscaping contractor that starts with design every time. That means we start with getting to know you, your space, and your needs.
We provide our design and build services in the towns of Goffstown, Dunbarton, Bedford, Weare, New Boston, Amherst, Auburn, Candia, Derry, Londonderry, Merrimack, Litchfield, Hudson, Windham, Hooksett, Pembroke, Raymond, Epping, Exeter, Hampton, Stratham, Brentwood, Freemont, Chester, the cities of Manchester, Concord, Nashua, Portsmouth, and beyond!
Here is a sampling of our services, but really every project is unique and we are always up for a challenge! We recommend you review our services below as well as our profile and our methods; then contact us when you're ready.
Landscaping
Our horticulturists will choose the best plants for your project. We will leave you with instructions on how to care for them and how to maintain the design with any future plantings.
We are not in the business of cutting your lawn, but we will offer maintenance of anything we plant (such as fruit trees.)
Click to read more about building landscaping with us.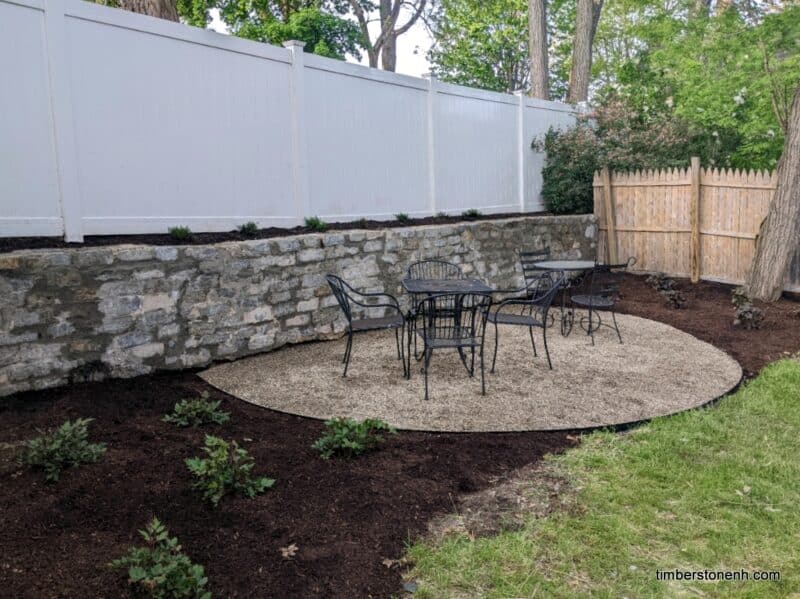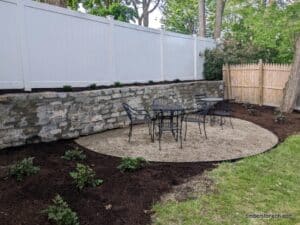 Sustainable
We are passionate about sustainable products. Lumber is being shipped around the world but great wood grows here in the North East. Talk to us about sustainable options.
Local
We build with local materials whenever possible; we choose New Hampshire first for all our products and materials whenever possible. Of course, we work closely with local supply yards for every project.
Custom Saunas
We can also source and install pre-built saunas AND we can make custom saunas.
Water Features
The sound of moving water. We can make ponds, creeks, fountains and more.
Platforms and Boardwalks
We build platforms and raised boardwalks for trail systems or for camps. We can build one through your woods, even your bog!
Yurts and Huts and Camps
Sometimes your yard is big and you want a retreat in the woods. Or you have a camp up north and want to add a hut.