Creating a New Space With Pavers
The request was for a new hang-out space… in the front yard!
There were some unique challenges to overcome; the space wasn't square, there is a huge tree nearby, and whatever we built would be right on the property line. We came back with a design for a paver patio, a new stoop, and a new fence. The client put his total faith in us to make something cool and he ended up very happy with what we delivered!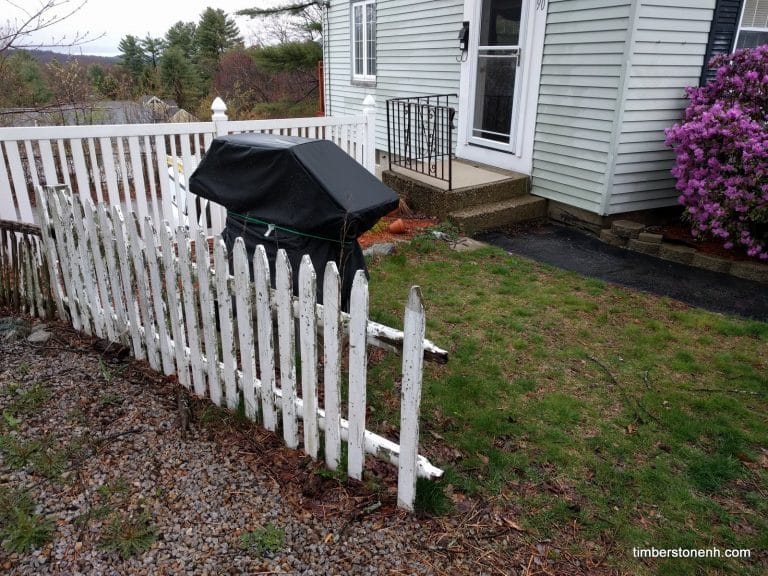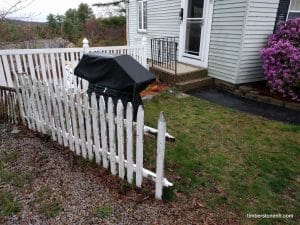 A little context and side story: The configuration of the neighborhood was fairly unique. There was an experience happening that I could feel. All the homes are close (duplexes around a cul-de-sac) with all the yard out front. There is no back yard. In fact, behind the homes is a street on a lower level which is only used to access parking. This created a comfortable situation in which the front yards face each other and are the only outdoor spaces. The design of the neighborhood fostered an environment where neighbors were out enjoying the day and eating an evening meal in a social environment.
As you can see, we were dealing with a tight space and everything had to go. We dug down through roots, broke up concrete and asphalt, and graded the area.
The project included a new path to the street, a 14′ x 14′ patio, a new hardwood stoop, and a new fence/railings system. The railing uses 1″ x 6″ cumaru hardwood to match the stoop. Guests have space to set down their drink on the wide wrap-around handrail (those posts are anchored deep in the ground among the roots and granite, the handrail is rock solid!)
Enjoy this project? Give us call or use our form to get the ball rolling on your project!