We love referrals!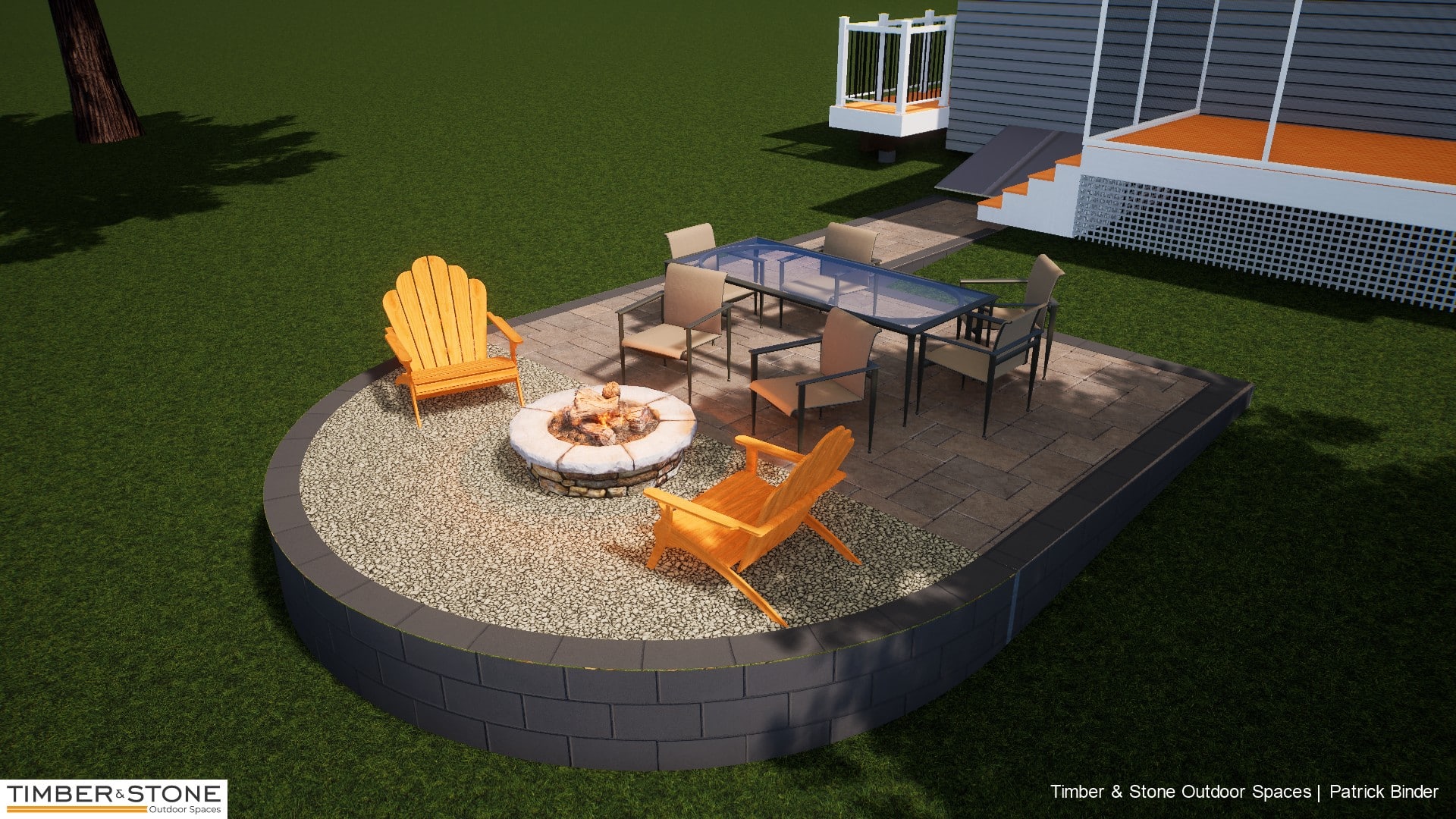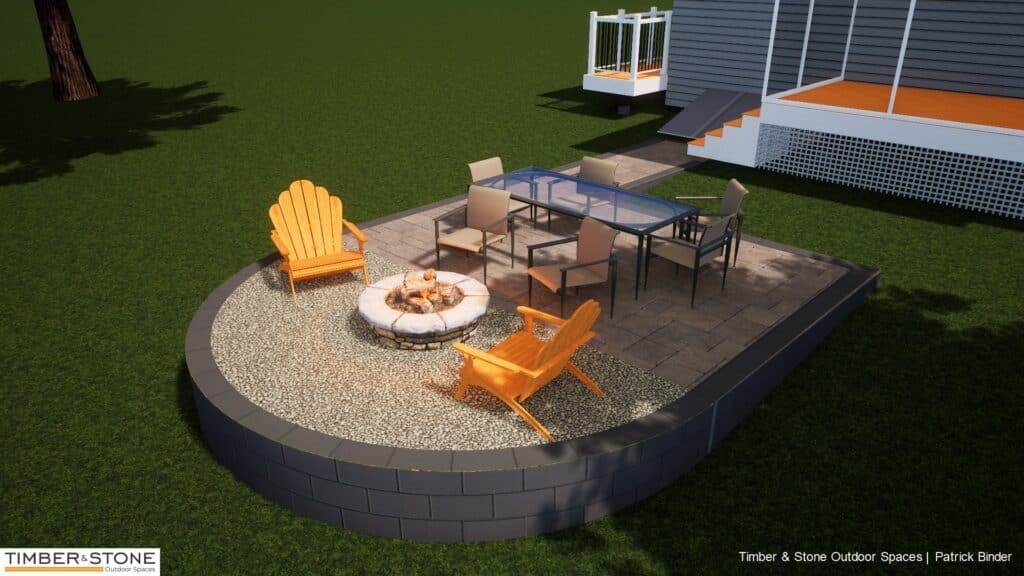 In this case, the son-in-law of a client we've built two projects for gave us a call. He wanted to do something fun in his backyard; create a level dining space and integrate a firepit since he loves having backyard fires.
He absolutely loved the first design concept. He said "I want to live there!".
We then worked on the size of the patio to fit his budget. He opted for the new "smokeless" stainless steel insert on his firepit.
And here are the results: