On Silvering and Stains: Ipe
The above image is of fairly fresh ipe (EE-PAY). It had shipped from the mill a few weeks prior and the photo was taken just after a passing rain shower.
Now compare that to aged ipe: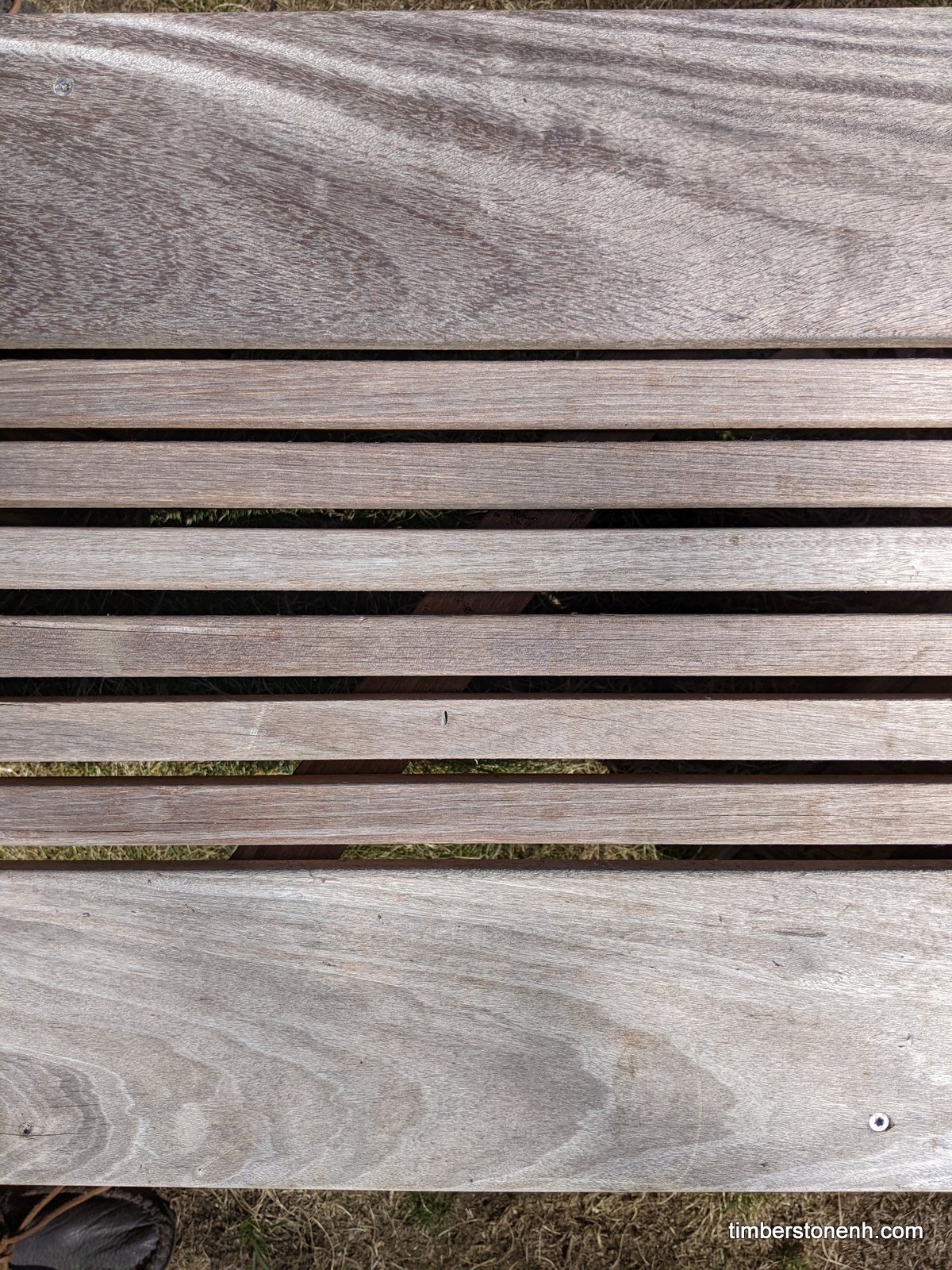 Ipe after one year of exposure in New Hampshire, turns a silver color
Decks are in high exposure environments. Sun, rain, wind… the elements beat down on decks. This is why most people are after durability.
In the world of decks, nothing beats ipe. It is the densest of the hardwoods, it is absolutely beautiful, and it ages well… which makes it a favorite.
Here is a photo-story of one-year-aged ipe receiving various stains.