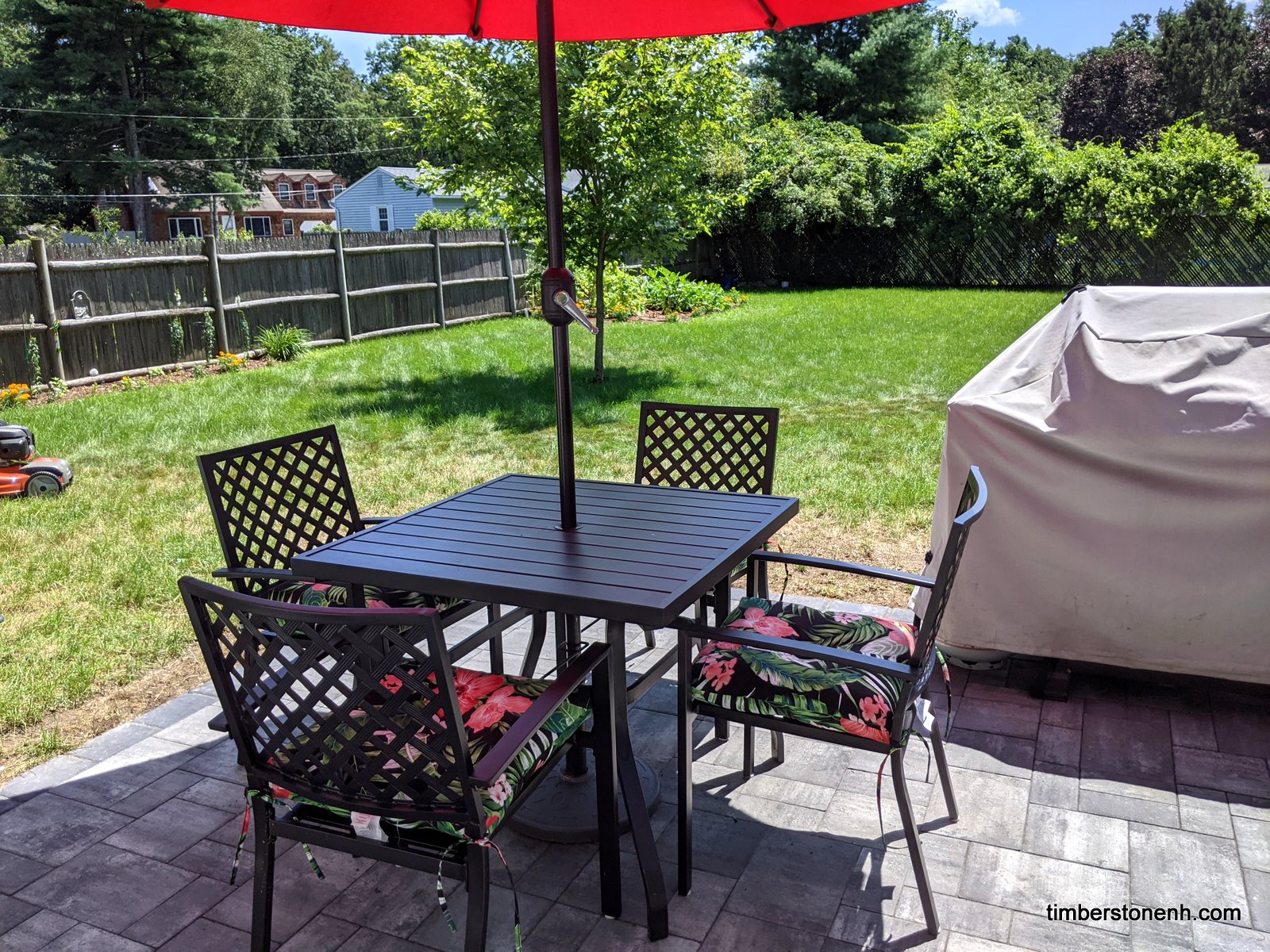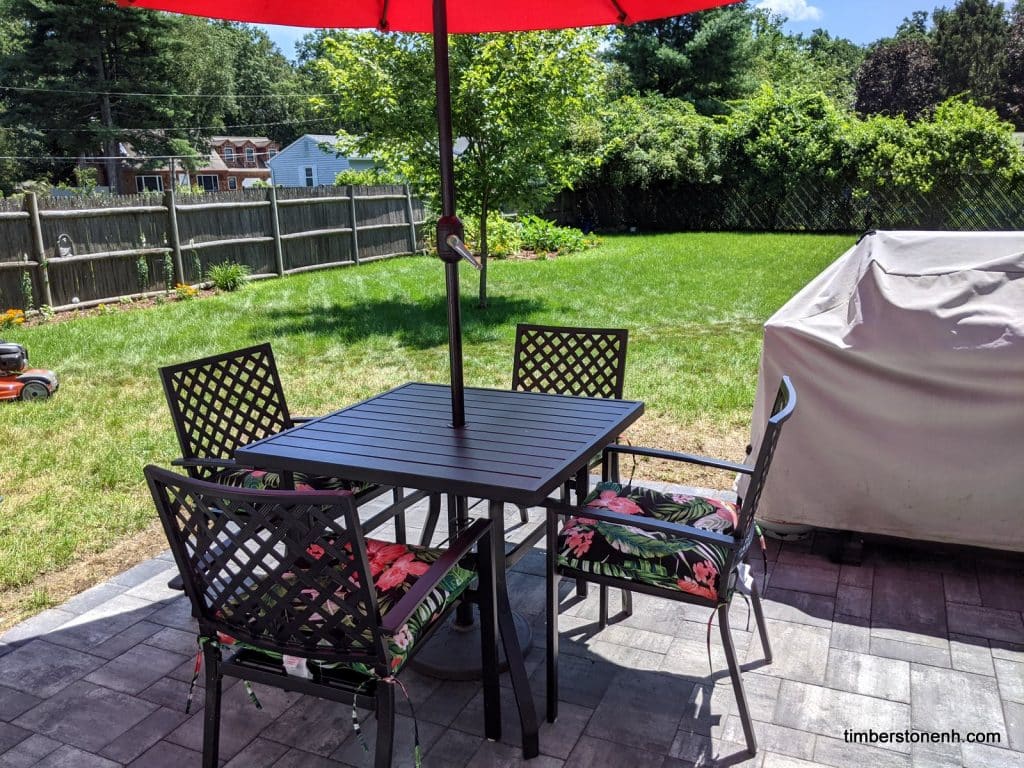 This paver project transformed an unused space into an intimate backyard nook for outdoor dining and barbecuing. We built the patio and the steps as well as the handrail.
When the owners first called they were interested in a deck quote. However, I often start a project asking for a photo. When they texted me the photo I instantly knew that pavers would be a great choice for this space. Had they gone with a deck, the window to the basement would have been covered up and the garage door would have had to move. A patio was the best route. Ends up they agreed and the result was a wonderful use of the space.
To prepare the area we removed the existing stones, concrete, and grass. We then layered gravel and sand, careful to create a grade that directed water away from the home. Finally, we laid a varied pattern of gray concrete stones with a darker border. The steps from the house were built with smooth large concrete pieces that matched the dark colors of the border pavers. Even though there were a few rainy day delays, the project went very smoothly. The homeowners set up their patio furniture in no time at all.