Ipe Deck with a Forest View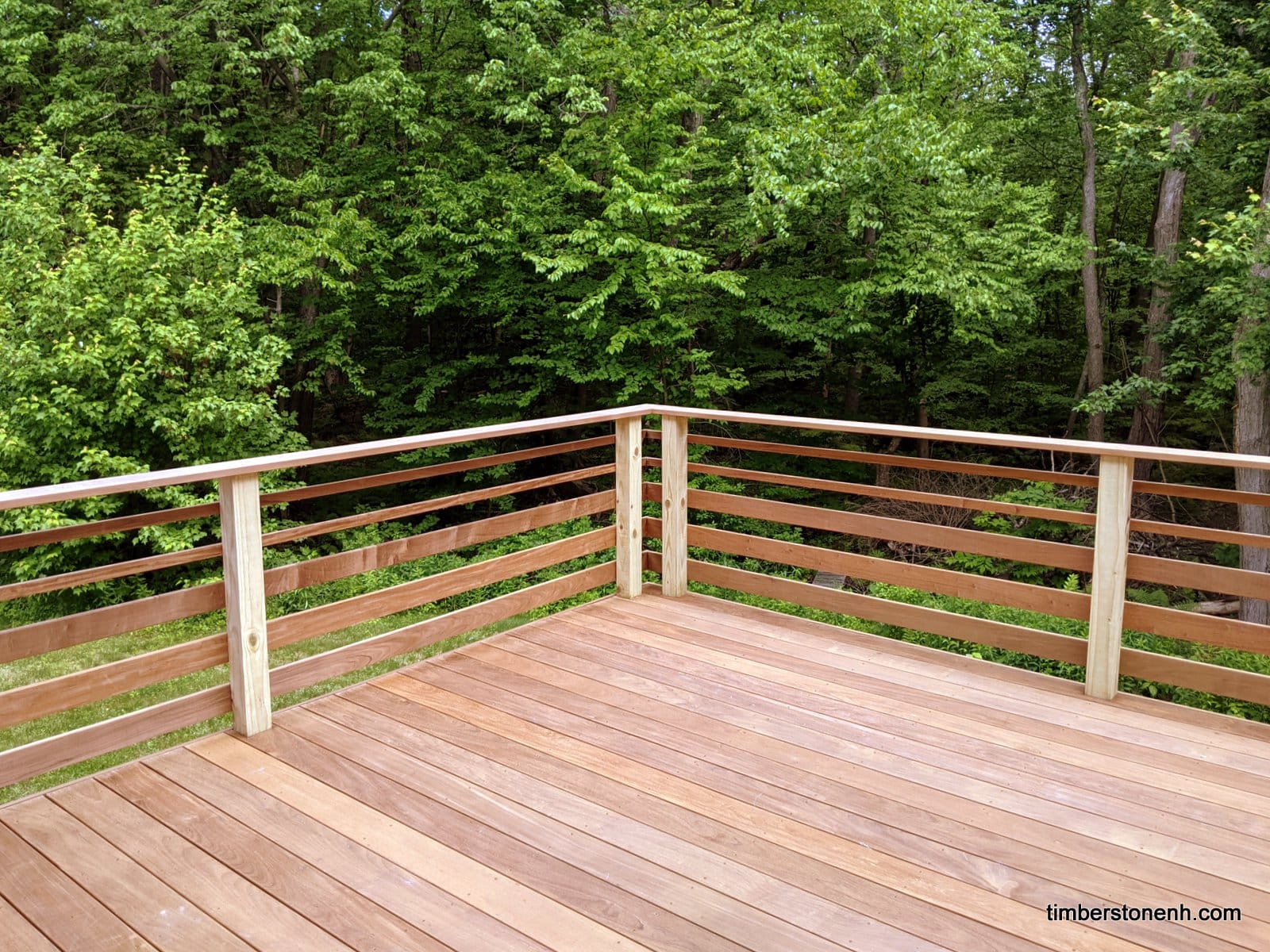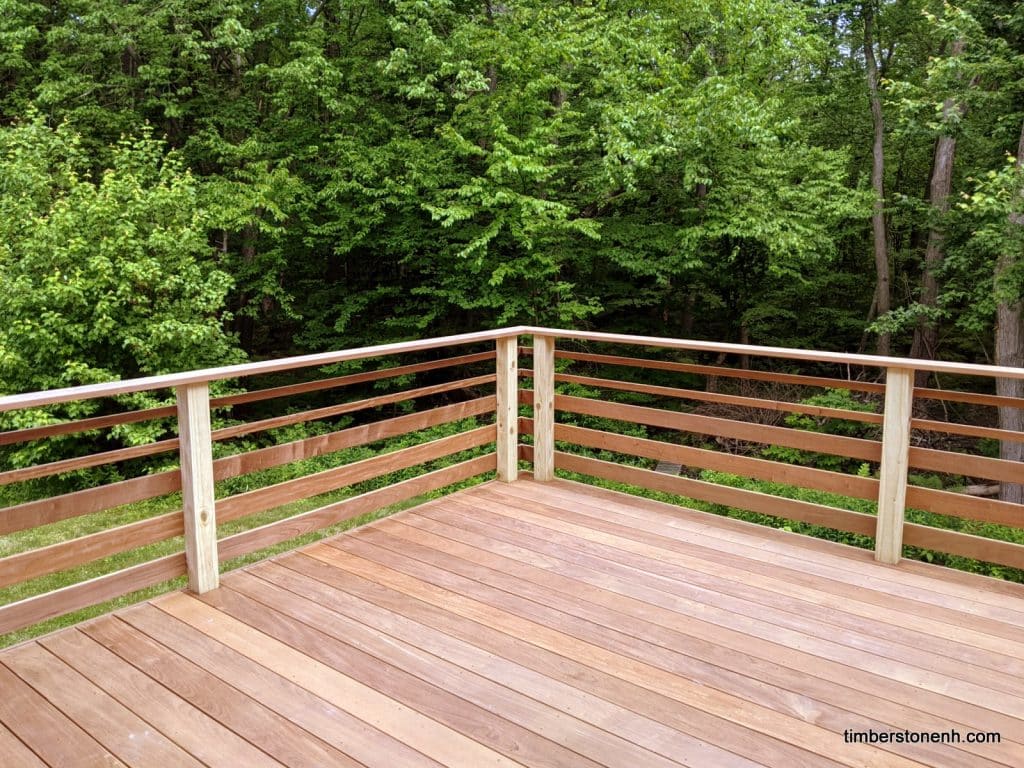 This hardwood deck is made up of ipe boards in varying applications to give it a sleek look. The ipe deck is a clean rectangle with horizontal railing slats that allow enough space to view the forest behind. Just beyond the forest are little creeks, small bridges, and an old tree house, making the deck a perfect spot to view the wooded wonderland.
The railing is a gradient pattern starting with larger heavier pieces of ipe at the bottom and ending with thinner pieces towards the top. This pattern opens up the view even more to the yard and woods. We used miter cuts to angle the railing down the stairs without interrupting the gradient pattern. For the stringer we used large and small pieces of ipe that we cut at an angle, giving the stairs a floating effect. The framing below is sturdy, yet simple in design.The understated framing and cantilever also give an impression that the deck floats over the space. We enjoyed working with the natural hardwood boards on this project. The ipe deck beautifully complimented the surrounding natural area.