Garapa Decks Over The Salt Marsh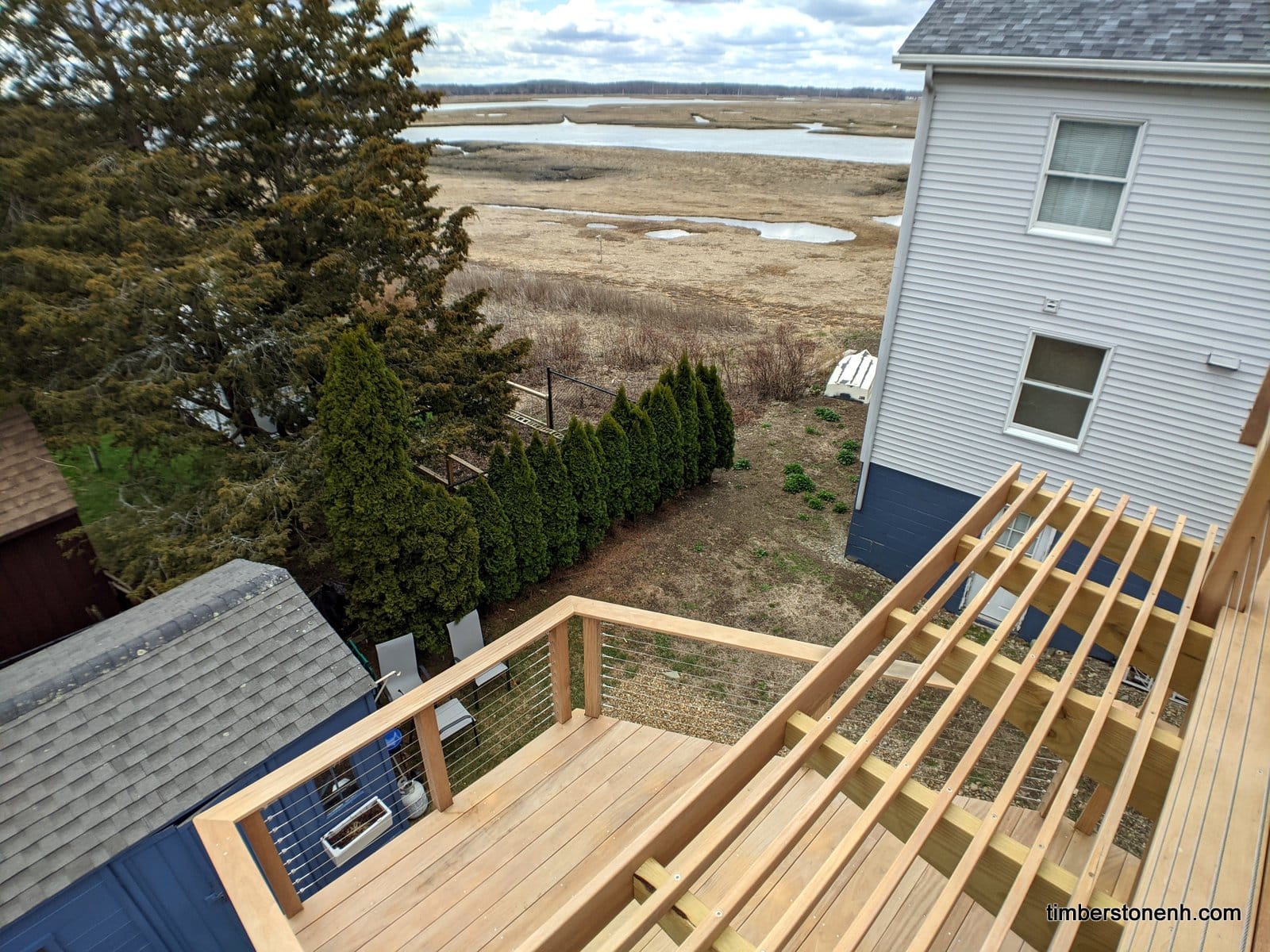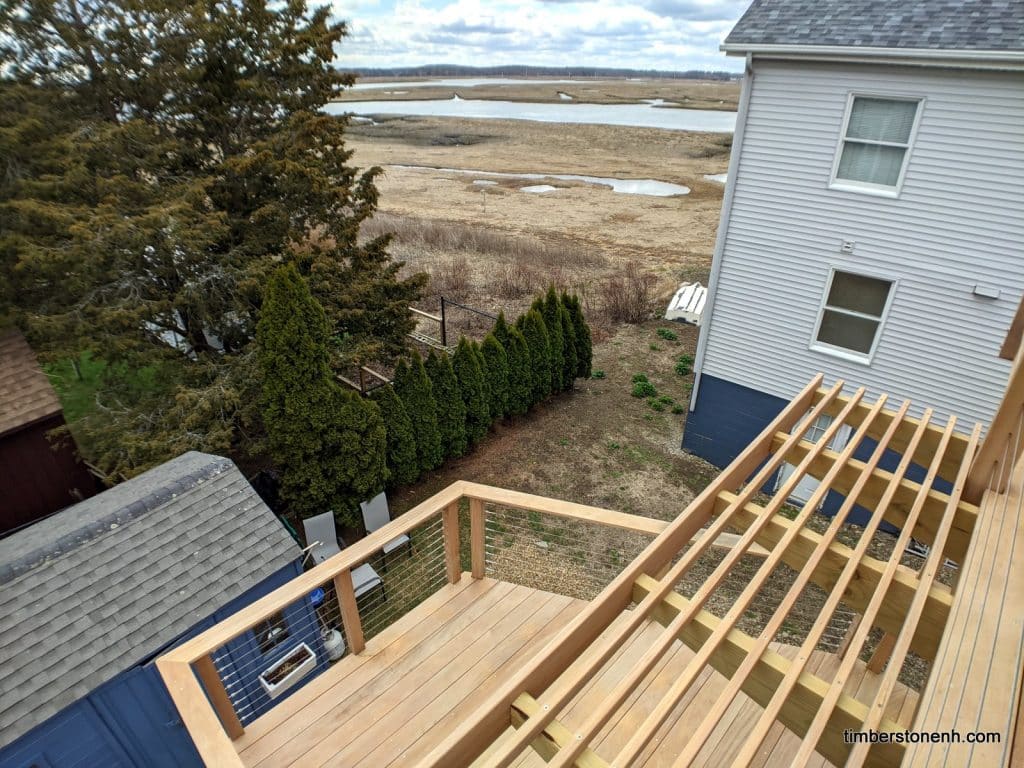 This garapa deck takes full advantage of the lovely views. We opened up the kitchen to an inviting outdoor deck space overlooking the salt marsh. Although the deck's size is modest (perfectly fitting the home and backyard), there were some large obstacles to completing this project, even before we started the construction*. There were moments when we wondered if this deck would ever be built, but it was and it is beautiful!
Our original design for this deck featured an angle to match the view of the wetlands. However, the client was hoping for a rectangular deck to maximize space. We went through multiple designs but it ended up that between project costs, the property line setback, and mainly a "wetland buffer" boundary*, we were back to an angled deck. The angle really accentuates the view of the marsh and we used stainless steel cable at the railings to keep the view open. The natural deck materials complimented the beauty of the marsh. The purpose of this garapa deck was for the owners to enhance their living space and view of the beautiful wildlife. We were thrilled to be able to accomplish this.
This project included an upper balcony deck (3rd floor) which is much smaller but gives an even better view. We also installed both of the sliding doors. All of the hardware of the deck and doors was selected to resist corrosion.
*Between the building permit, variance approval, and wetland permit approval there were months of red tape we needed to get through before we could even start. The wetland permit was the most lengthy part of the approval process. We coordinated with local and state environmental agents to gain approval for the build in a process that seems to be to protect the salt marsh from large commercial builds, but the state applies to all construction. The difficult part of this process was the extensive paperwork needed to prove that our build did not interfere with the integrity of the wetlands; this only is triggered because the state, in its infinite wisdom, says a deck is "impermeable" and thus a runoff hazards (like a big commercial parking lot might be).
This Project was designed by Tight Knot Design Build and built by Timber & Stone Outdoor Spaces.