Low-slope roofs, often referred to by the misnomer "flat roof", can sometimes be the perfect place to add outdoor living space.
In this case, our client's home had been prepared to receive a roof top deck a couple years prior. The master bedroom already had a sliding door out to the roof of the garage. The roof material was EPDM (black rubber sheets), and had a decent slope (good drainage, almost no ponding water). The lighting and electrical outlets were also already in place. All we needed to do was select materials and build a deck! Or so we thought…
Actually this project went very smoothly, but you may have heard of the materials shortages in 2020. Here in the North East we were hit particularly hard with shortages of pressure treated framing lumber. This was due to interruptions in manufacturing and distribution as well as an increase in demand. When we ordered materials for this build we had just completed two other builds that were also affected by shortages. Suppliers began telling us they did not have pressure treated lumber and no one knew when more was coming in. We needed solutions fast!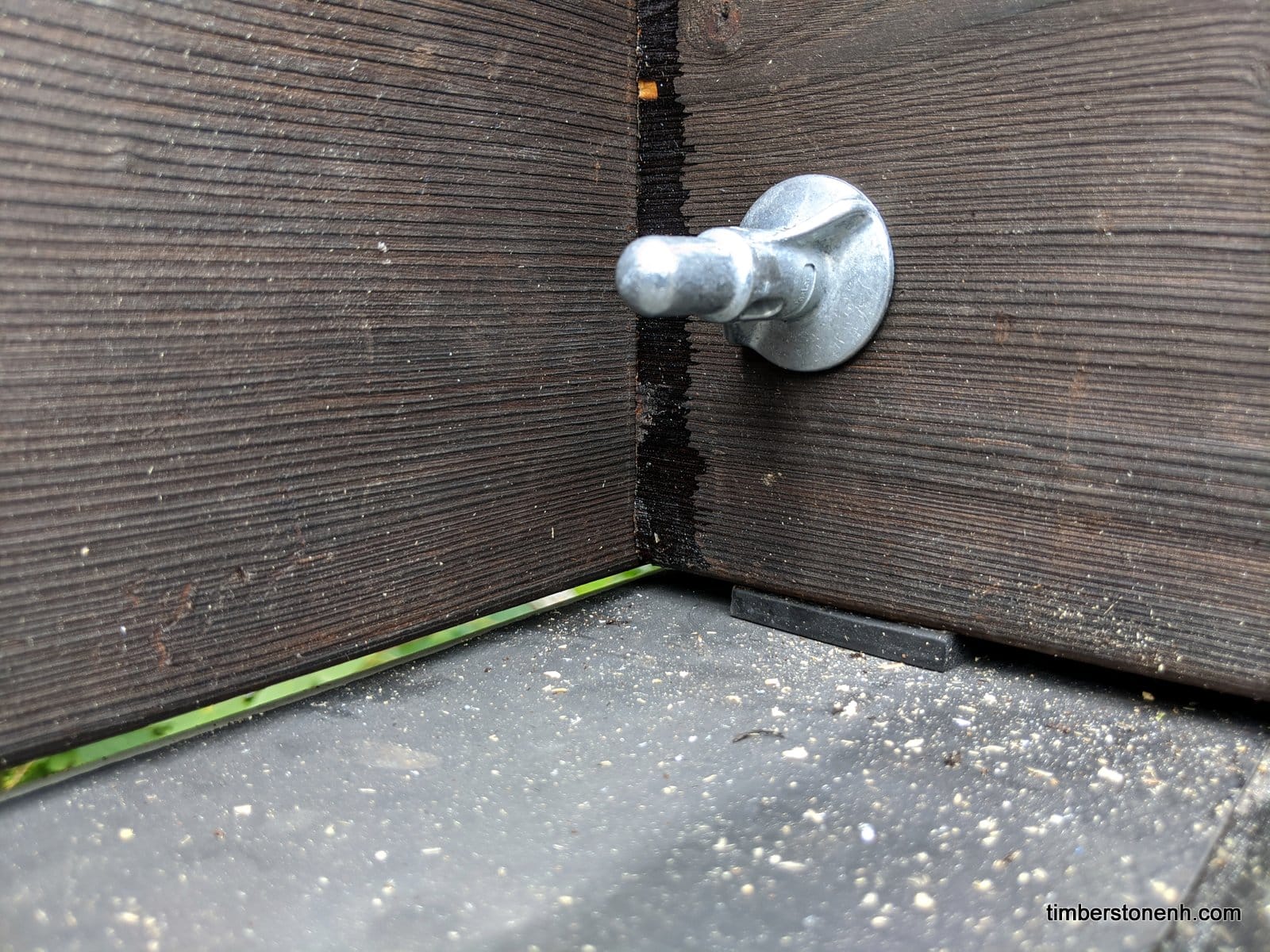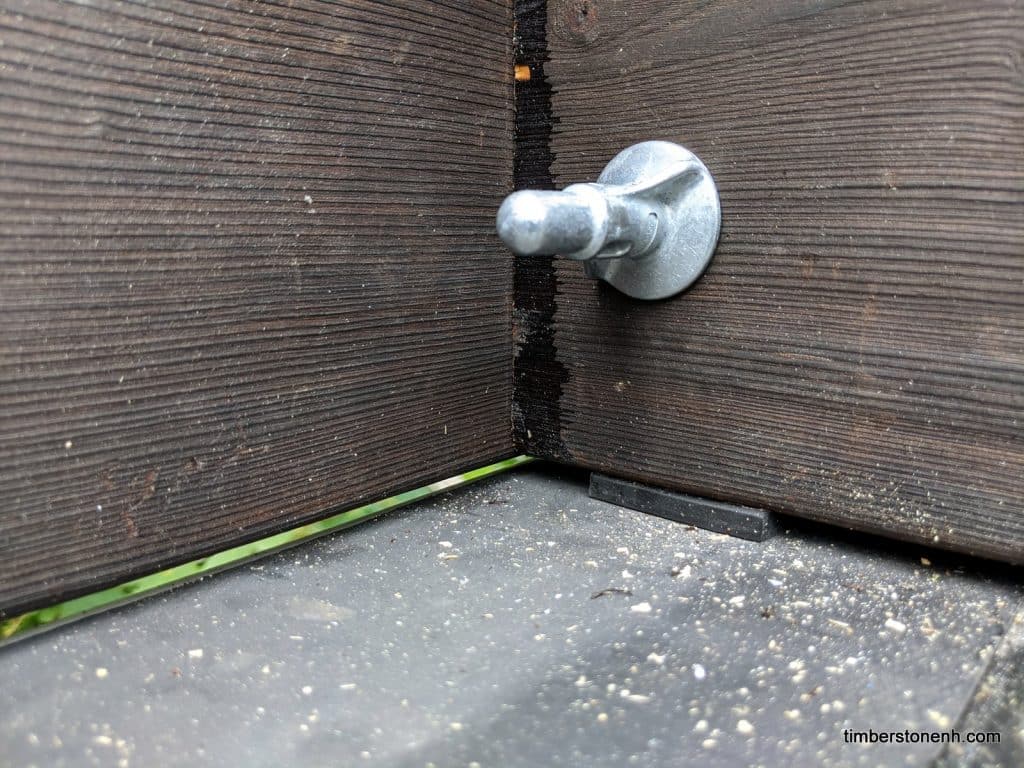 There is an ancient (not so ancient) Japanese technique known as "Shou Sugi Ban!" (emphasis added). We've used it a few times. Shou sugi ban is a method for treating lumber that leaves it more fire and rot resistant while also changing the appearance of the wood. The words literally mean "burnt cedar", but the process can be applied to a variety of woods. We treated all the lumber with the shou sugi ban method and then sealed the end grain and cuts. The treated lumber looked beautiful but in the long run would take too much time to be practical for our company.*
As we framed the deck we applied rubber spacers between the joists and the roof, every two feet. These spacers ensure the deck does not interfere with the roof's drainage and protect the roof from damage resulting from deck movement over time. The spacers also allow for air flow, ensuring the wood always dries out (the most important step towards preventing rot). We then attached the framing to the building using long screws, 1/2″ plastic washers/spacers and a liquid rubber flashing.
The decking and railing materials are Trex products**. We also used a new fastener that we really liked. The deck boards were a near perfect color match to the house and the white railing system complimented the trim of the home.
---
*Thankfully our next few projects didn't require treated lumber and at the time of writing the shortages are getting better.
**We took care to capture and clean most of the composite and vinyl "sawdust".