Patterns by the Pool: Ipe, Cedar, & Tension Cable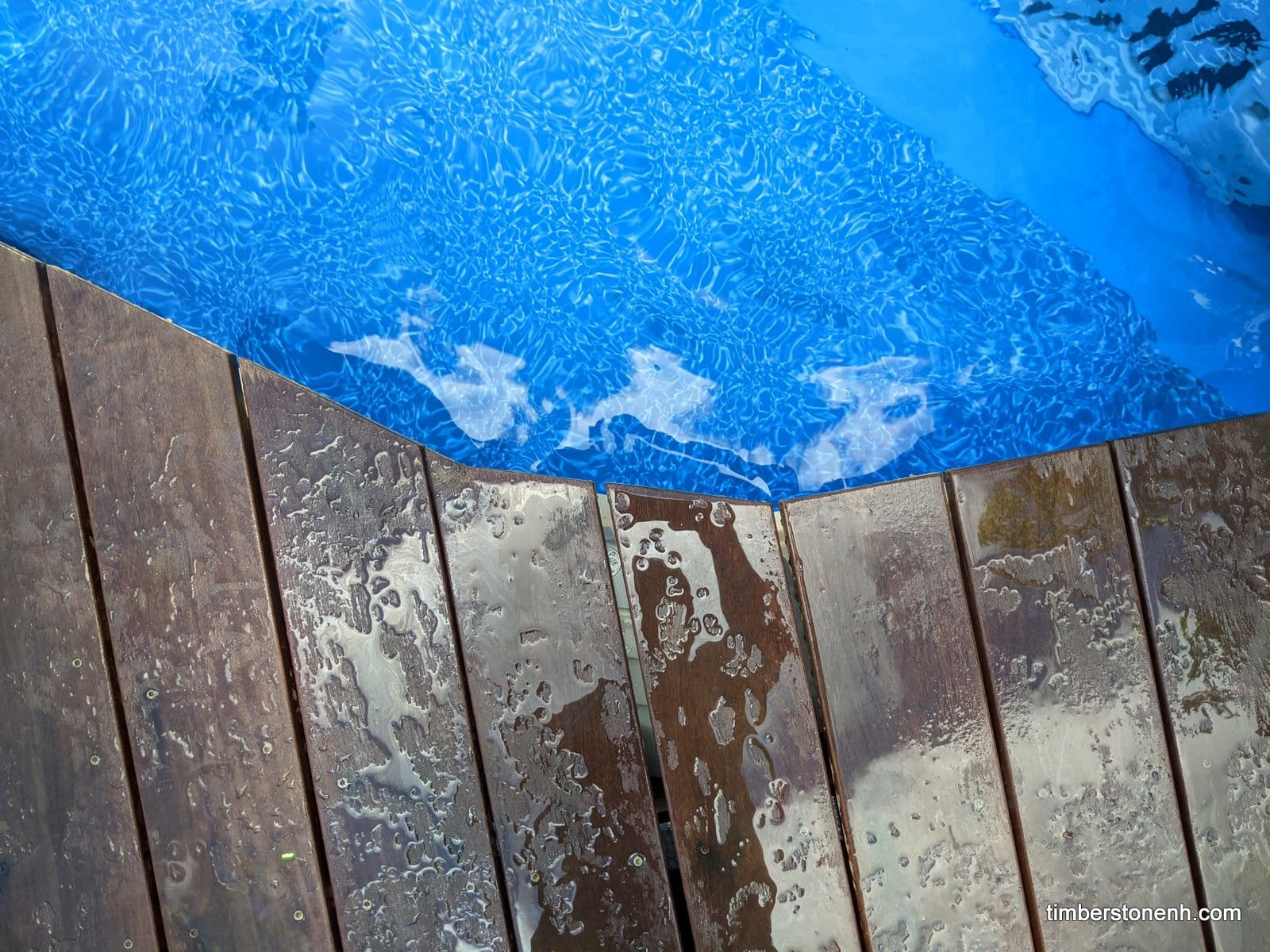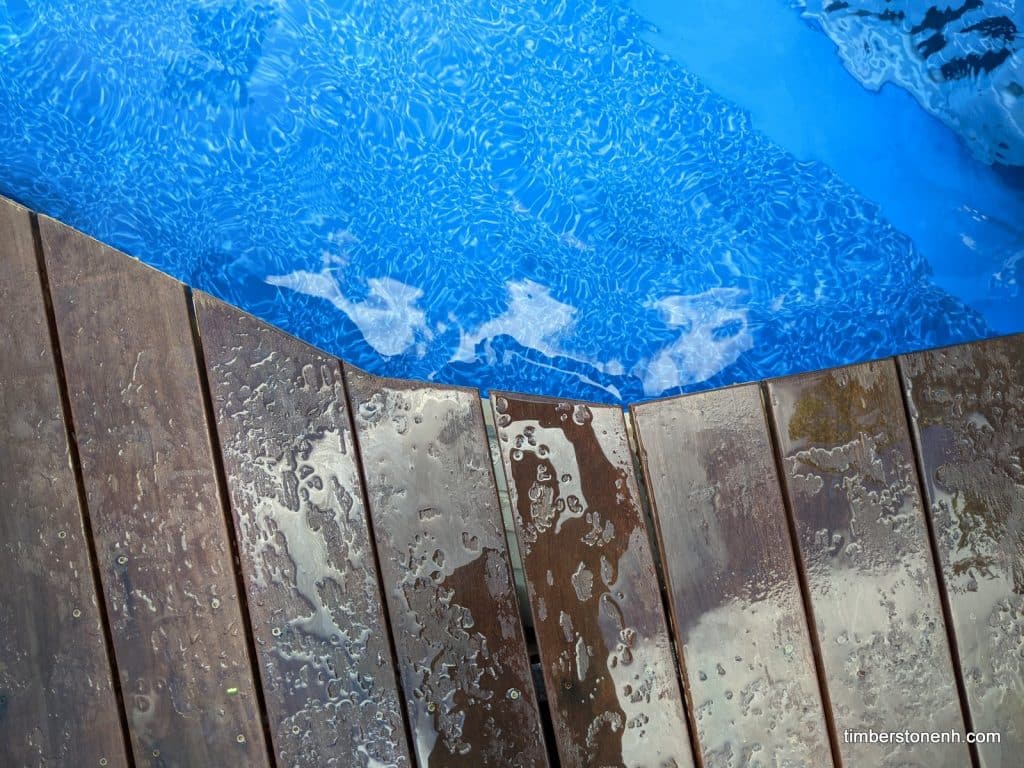 When the owners reached out to us they had just installed a brand new pool. They were ready to enjoy the hotter months floating in cool water, but there was still the issue of how to access the pool. The new pool was separated from the old deck by a large grassy area. Once again we were integrating an older deck with a new one adjacent to the pool. However, this time we separated the decks with tension cable railing. The tension cable railing allowed for safety around the pool while offering an uninterrupted view of the pool and upper deck. Below the railing we installed strips of cedar fascia, taking particular care at the stairs where we built the profile of the stair treads to peek through the fascia (the treads and the fascia have a similar pattern and proportion).
Throughout the project we focused on patterns that accented the design of the deck. We laid a beautiful pattern of multi direction boards on the upper deck. We then replicated this pattern on the pool gate with a combination of ipe and cedar wood slats
This was a unique pool deck and a fun build. We are excited about the results!